Product RoadMap: The Agile Way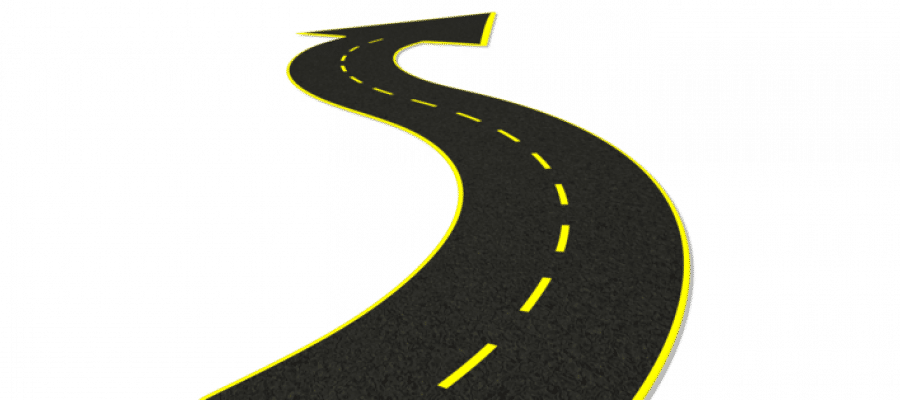 What is it?
A product roadmap is a high-level plan that is aimed to describe how your product is likely to start with, increment up and evolve. This Visual/Graphical 'waymark' lets you express where you want to take the product and why it is worth to invest in it.
Who creates it?
Product Owner creates and maintains a product roadmap but members from different teams and stakeholders may also contribute in creating the same.
Types of Product RoadMap
Goal Oriented Product Roadmap: In this kind of Roadmap, the major focus is on goals. This type of roadmaps enables possibility of addition of features. Focus on goals enables steering on outcome rather than steering on output. The value and feature based approach enable the product owner to plan on the most important features for an MVP or MFF and work accordingly with the team.
Now-Next-Later Product RoadMap: In this kind of Roadmap, we have segmentation of work according to "Now", "Next" and "Later" format. This is easy to understand for the team and Stakeholders. The negative aspect of the roadmap is its more focus on features rather than the goals which are on priority for the Product Owner. Moreover, there is not much room for KPIs in this model.
Story Map: This kind of roadmap is hugely used worldwide. It has a fine balance of both goals and features beneficial to the Product owner and Stakeholders. It provides a good starting point for all creative ideas to be put on the table. Accommodating user's perspective in the map enables the team to brainstorm from user perspective. The downside as few organizations have faced has been, it creates an illusion that all the features will get developed some day down the line, which in real life situation is nearly impossible, so it is advised to inform stakeholders about the same, that all features will not be included in the product.
Key points to create, update and maintain a Product Roadmap
Start with the product vision.
Product strategy should be described and validated.
Primary focus should be on goals, benefits and value the product gives to the users.
Growth story across different release cycles should be portrayed.
Active collaboration with stakeholders is needed.
Adding timeline can be a bit tricky so even if it is added, be sure of the delivery by discussing with the team during scrum meetings.
User perspective should be captured before the preparation of the roadmap.
Roadmap should be measurable with release cycles.
Review and adapt product roadmap on frequent basis.
Benefits of a Product Road Map
It clearly communicates Product growth to all stakeholders.
Provides a continuity of goals.
Creative sessions with team help everyone to understand how individuals can contribute to make a successful product.
It helps to prioritize professionally.
Helps the team to focus the product backlog.
Easier portfolio management.
Helps in acquiring budget, as you can easily state the product benefits.
Capturing of user stories, helps the team to adapt faster in case of failure or movement away from product vision.
Sample Road Map
Source:
Scrum Alliance Certified Scrum Product Owner Workshop during Apr 25-26 2020
Workshop hosted by PremierAgile Consulting (www.PremierAgile.com).
Facilitated by Suresh Konduru - Scrum Alliance Certified Scrum Trainer (CST).
The workshop has 5 teams.
Each team worked on a case study throughout the workshop. The members get into collaborative discussions to create the Product Vision, Product Roadmap, Product Backlog, Acceptance Criteria etc.
Our team worked on the following case study "An online Yoga product'.
Given key features of the product:
Website, Mobile application.
"Speak to Yoga e-Guru" IVR system.
Weight reduction program.
Money back guarantee program.
Virtual reality device for monitoring.
Observations:
The goals are clearly articulated across different quarters.
First two quarters focused on basic features to deliver the Minimum Marketable Feature (MMF).
Q3 and Q4 focused on adaptation and delighter addition.
End of Q2 gives us the Minimum Marketable Release(MMR) and Q4 gives us the next release.
References
www.scrum.org
www.productplan.com
What is the Concept of an Agile Product Roadmap? Blog by Pavel Kukhnavets (https://hygger.io/blog/how-to-build-an-agile-product-roadmap/






Useful Links:
Scrum Product Owner Training Germany, Certified Scrum Master Online Certification Anchorage, CSPO Training Stockholm, Scrum Product Owner Online Training Dhaka, SAFe Agilist Course Training Salt Lake City, Product Owner Virtual Training Course Malmo, What Is Product Backlog Refinement?, Advanced Certified Scrum Master Certification Spokane, Scrum Master Certification Geneva, Certified Scrum Master Online Certification Houston